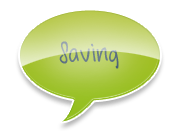 Chances are, you'll receive at least a few gift cards for the holidays. And if you're like many people, you may just leave them sitting around or forget all about them. One study estimates that Americans are sitting on $30 billion in unused gift cards! How do you make the most of your gift cards? Here's some advice from consumer savings expert Andrea Woroch:
1. Review Details
Despite new federal regulations for gift cards resulting from the Credit CARD Act, retailers are finding their way around the rules. A recent article in Canadian Business points out bank-issued gift cards from MasterCard and VISA often include additional purchase fees on top of the balance of the card. Other cards included as a bonus with your purchase are actually treated more like coupons, with short expiration dates or product restrictions. Before you stick these away in your wallet, read up on the rules and regulations.
2. Follow the News
With the economy still struggling, businesses come just as quickly as they go. If you have a gift card for a store that's struggling to stay afloat, it's smart to use it up as quickly as possible. Once they go under, you'll lose out on the entire balance.
3. Sell or Exchange Unwanted Cards
There's no mystery when it comes to gift cards; you either like them or you don't. If your plastic haul falls on the "don't" side, there's still hope for getting something out of them. Gift Card Exchange Day – a one day event created to raise consumer awareness about exchanging gift cards for cash — is set to take place on Dec. 26. Just enter the store name and gift card amount to receive instant bids from resellers wanting to purchase your card.
4. Consider Regifting
Do you have family or friends with a post-Christmas birthday or perhaps an upcoming wedding or baby shower? Unwanted gift cards make quality presents at no cost. Just make sure such holiday gift cards don't feature a season-specific design when gifting for another celebration.